L'Origine du Monde (1997-2019)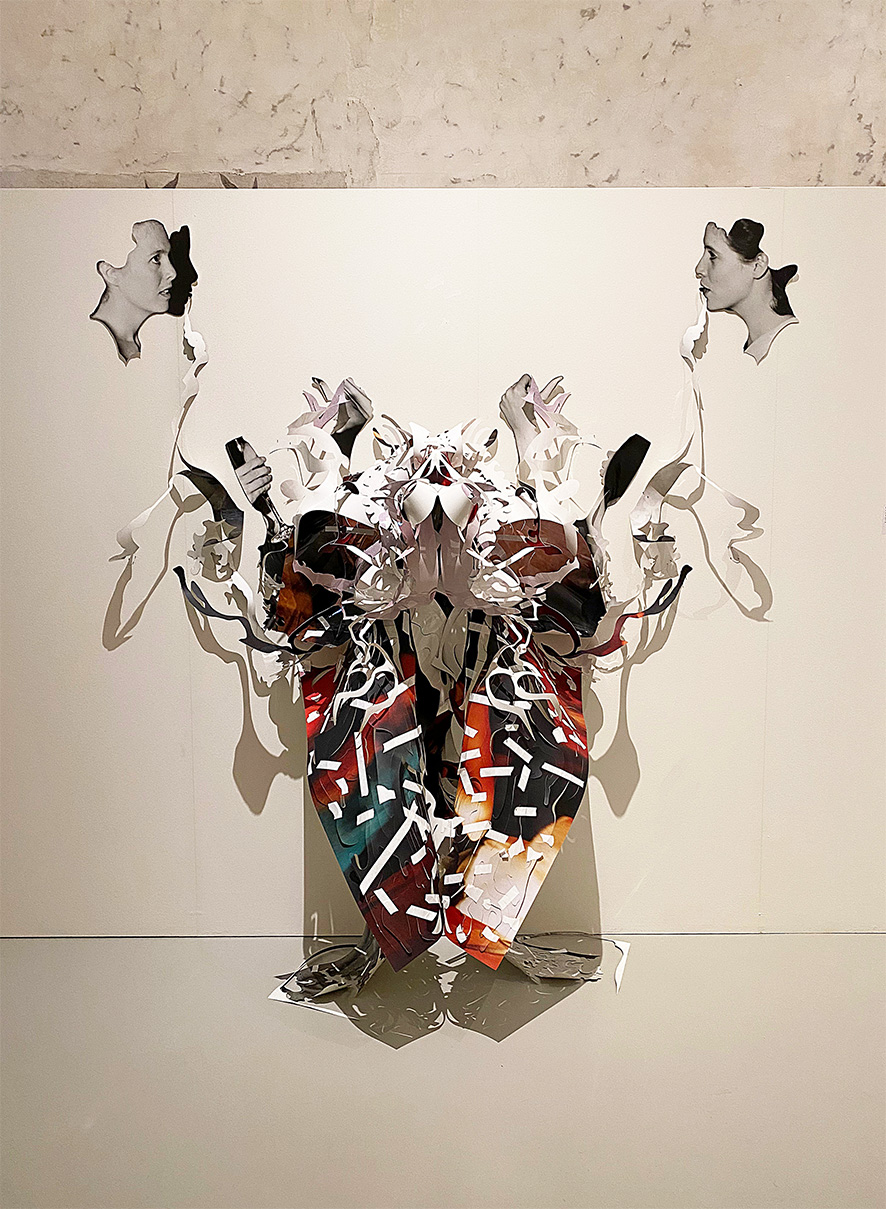 This photo-based wall sculpture has been reinstalled in changing forms over the years. The pieces shows two women - the artist and her sister - conversing through a common, uterine form made of enlarged and cut, intertwining family snapshots. It is an ever-changing knot of weaving life fragments that are sometimes visible and sometimes not, creating a shifting, vertiginous montage that energises the origin of a shared world.
As in all of Cardelús early work, photography pulled into the material present and unhooked from its iconic power and rigid studium. For this cubist-like wall piece, tensions are forced to coexist in a complex space of contradiction as images are seen front and back, holding past and present, bearing illusion and creating real spaces as flatness meets depth.

In addition to making reference to Courbet's 1866 painting L'Origine du Monde, the work revisits Robert Morris' felt pieces (1967-1997). Cardelús pushes against the abstraction of the felt pieces by referring to a specific female autobiography - her own - rooted in body but not limited to body. Cardelús studied with Robert Morris for her MFA at Hunter College.