VISAGES, Collaboration with Julie de Libran for Sonia Rykiel, Readywear, Fall/Winter (2016)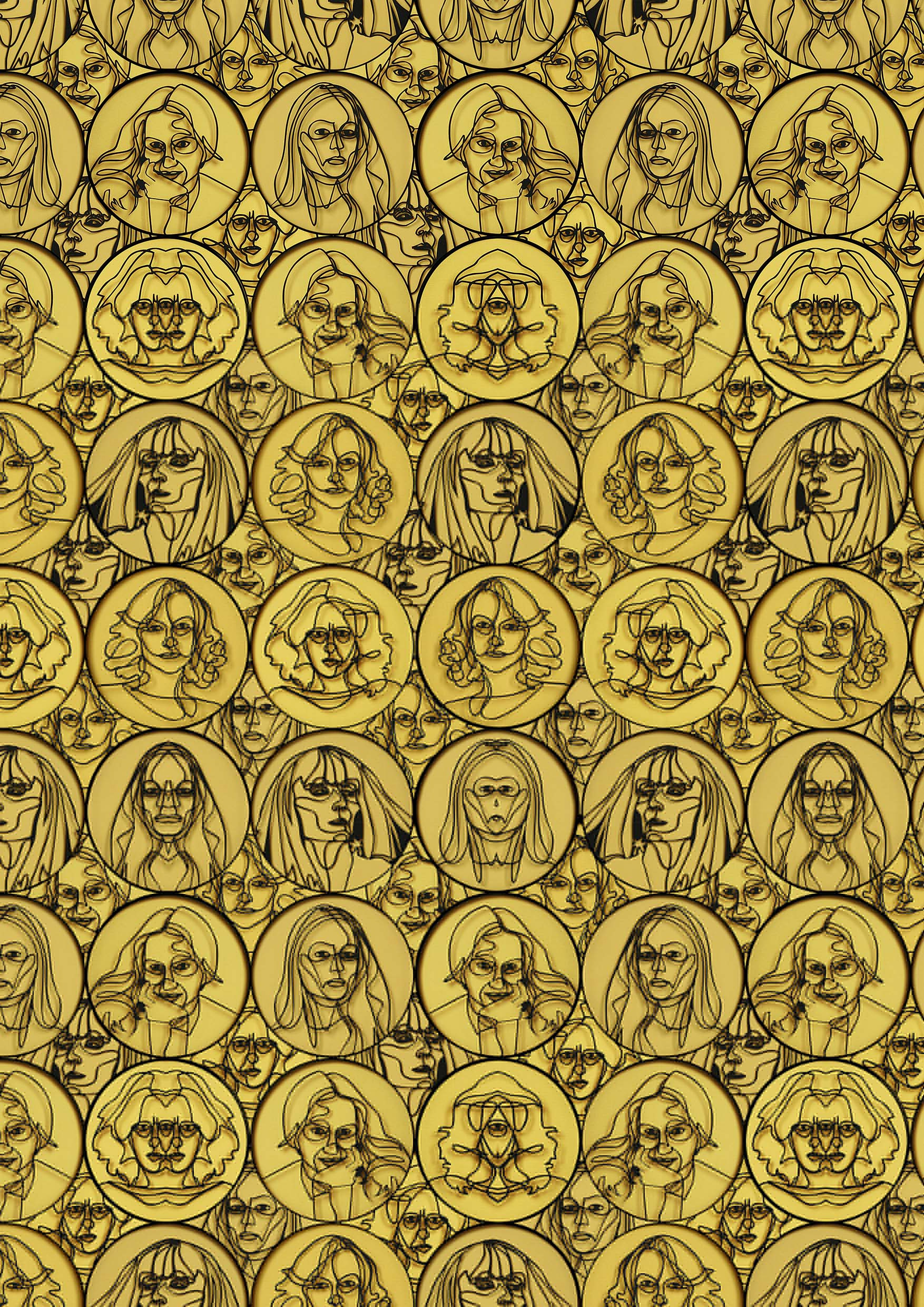 I was invited to design a number of fabric and jersey prints for the SR 2016 Fall/Winter collection. The idea for the main design - Visages - emerged from our conversations about how important female collaboration has been for the brand. It was founded by a woman, Sonia Rykiel, whose daughter and granddaughter also became involved in the business. The creative director at the time was Julie de Libran, another woman, and it was her idea to invite me to work on the 2016 collection.
In order to highlight SR and a brand made by and for women, I designed a print that included all of our portraits and celebrated female collaboration. To create the final print pattern, I first drew and cut out the individual portraits by hand and then scanned and digitally collaged them into a dense layering of faces.
I used cut paper, as well, for the palm tree stripe design, which I then photographed for the print and jersey. The invitation for the runway show, too, was based on a cut, folded, and painted archive image.
This collaboration was named by Vogue as one of the top 30 art/fashion collaborations of all time: